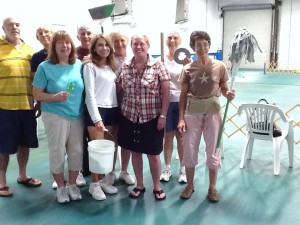 Thank you to Jeff, MaryAnn, Peggy, Janet, Donna, Betty, Cindy, Ann, and Mary for working so hard this week to get the Obedience Training Club of Palm Beach County clubhouse clean for our 60th Anniversary celebration.
Please join us at the party!
Saturday, 10 am – 1 pm
1250 Gateway Road, Lake Park, FL 33403
Light refreshments served.
Dog obedience, agility, and tracking demonstrations.
Free and open to the public.
No dogs except those performing, please.