Lori Drouin Registration Form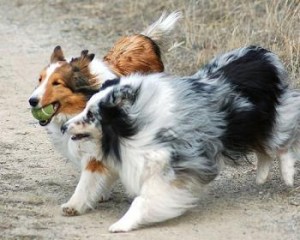 We are proud to announce that nationally recognized dog obedience trainer Lori Drouin is coming to OTCPBC March 29-30, 2014 to host a seminar. Some of its content will include:
* 12-step heeling program
* Imprint foundation games for young dogs (Open and Utility foundation)
* Understanding corrections (purpose, alternatives, rewards, risk assessment)
* Making the shift from lures to rewards
* Teaching and proofing distractions
* Refinement of footwork
* Retrives
* Drop-on recall
* Scent discrimination for puppies or even the most reluctant retriever
* Purpose-driven go-outs
* Creative use of targets for obedience exercises
* Finding a comfortable mindset for competition
Bio:
Lori Drouin has been in the sport of obedience for 40 years, having earned 2 OTCHs, a UDX3, 7 UDs, 2 CDXs, and 2 CDs on 7 Shelties, a Dalmatian, an Australian Shepherd, and 2 Norwegian Elkhounds. She is an AKC judge for Novice obedience and a columnist for Front and Finish.
Lori has extensive experience teaching students with diverse breeds. She has taught many levels of classes at Oakland Dog Training Club for 11 years. Her approach to training balances motivational shaping and teaching using positive reinforcement with a personalized approach to leadership and careful correction choices appropriate to each dog. Her goal is to build clarity and consistency of communication into trust and reliability in the ring.
Pricing:
Working Spot – Non-Members:
Both days: $300
One day: : $175
Working Spot – Members:
Both days: $275
One day: $150
Audit Spot – Non-Members:
Both days: $150
One day: $80
Audit Spot – Members:
Both days: $140
One day: $75
Auditors may not work dogs at the seminar.
To register: Send a check payable to OTCPBC to Liese Hookey, 8645 Square Lake Drive, Palm Beach Gardens FL 33418.
Cancellation Policy:
$50 cancellation fee. Be aware that you will be charged the cancellation fee. No full refunds available.
Note: Limited crate space. No ex-pens or large mats, please.