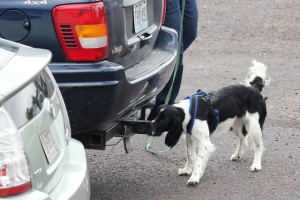 Obedience Training Club of Palm Beach County has been approved to host one day each of NW1 & NW2 trials.
When: May 13th & 14th, 2017
Where: St. Lucie County Fairgrounds and Equestrian Center – 15601 West Midway Rd., Fort Pierce, FL
Please Note: It is not appropriate to visit the trial location prior to the trial date, nor should training take place on the trial grounds once an event is approved/announced. Our locations are real life search environments where people live, work, go to school, etc. Pre-trial visits risk the host losing the opportunity to use the trial site in the future.
Details, including opening date, will be posted at: www.otcpbc.org/special-events when they become available.
Questions can be sent to Judy McPartland at: judymcp@outlook.com