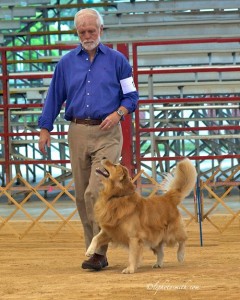 Bob Millar will be instructing an Obedience Level 2 class beginning on Tuesday, January 8, 2013. It will run for 8 weeks and costs $100 for non-members and $80 for club members.
Obedience Level 2 covers these skills:
Heeling
Attention
Working without a leash
Sit and Down Stay for 3/5 minutes
Come when Called
Front & Finish
Your dog ought to enter this class knowing how to sit, lie down, stay, and come when called, even when other dogs are present.
Bob is a patient and encouraging instructor with numerous wins under his belt.
To register online, click the link below:
Those who wish to pay by cash or check are encouraged to contact Barbie Keough at barbie.keough@palmbeachschools.org. Questions about the class may be directed to Nancy Douse at tattler11@aol.com.