Bob Millar has announced the tracking and obedience directors for Obedience Training Club of Palm Beach County for 2013:
In a meeting last night the board approved my selections for Tracking Director and Obedience Director. Fran Smith and Barbie Keough will be Directors for the club in 2013. They are responsible for developing their programs by training instructors, developing class schedules and encouraging new people to get involved in training their dogs. Thanks to both of them for volunteering their time and talent to further our club's goals for the coming year.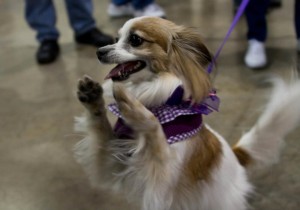 Thanks, Barbie and Fran!