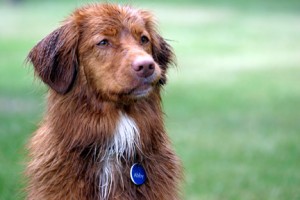 by Bob Millar
We have much to be proud of today.
1. January 19-20, 2013 Obedience Seminar
We are pleased to announce our first obedience seminar on January 19-20 in our new Lake Park, FL facility with master trainer JoAnne Brettschneider. Seminars chair Lieselotte Hookey saw JoAnne in action last year and loved the way she presented a fresh approach to motivating dogs to do their best in the competition ring.
Dogs of all ages and levels are welcome and by JoAnne's request, working spots are limited to 13. She prides herself on giving individual attention to each dog/handler team so they may derive maximum benefit from the seminar.
Working spots are only $235 for both days. One-day working spots and audit spots are also available.
In order to secure your working spot, send your check by November 19, 2012, made payable to OTCPBC, to: Lieselotte Hookey, 8645 Square Lake Drive, Palm Beach Gardens, FL 33418.
Location of the seminar: 1250 Gateway Road, Lake Park FL 33403.
2. Feb 15-17, 2013 Agility Trial
We have just released the AKC-approved premium for our Agility Trial, to be held February 15-17 at the Bergeron Rodeo Grounds, 4201 SW 65th Way, Davie, FL. Trial superintendent Kellie Verrelli and Agility Chair Betty Gansky are working hard behind the scenes to make this trial fun, safe, and enjoyable for everyone.
For more information, contact Kellie Verrelli at 561-433-2586 or ktverrelli@bellsouth.net.
3. Nov 10, 2012 Worker Day
I want to thank the following members and spouses of club members who came to the building to help: Diane and Joe Wolak; Mary Macchia; Ann Levy; Janet Moore; Marjorie Butcher; Scott Craig; Bob Becker; John Kornmeyer; Gary Roche; and Page Athan.
We were able to power spray the entire bay area and use shop vacuums to suck up the water. There was a lot of team work in that effort. We used push brooms and a squeegee to control the water. Joe power-sprayed the doors on the south end of the building. The north side of the building's stucco got its first coat of paint and the south side got a second coat. The trim and doors inside the three rooms got a coat of paint thanks to Kay Wheeler, who took time out of her busy week to come and help. The door was hung back onto the hinges in the kitchen. All of the cabinets were moved to the kitchen and other construction supplies were moved to the all-purpose room. The floors were dry-swept as soon as they dried.
Thanks to all of you who came out to help. Our facility is one step closer to its grand opening.