The Obedience Training Club of Palm Beach County has been offering AKC Tracking tests from its earliest history.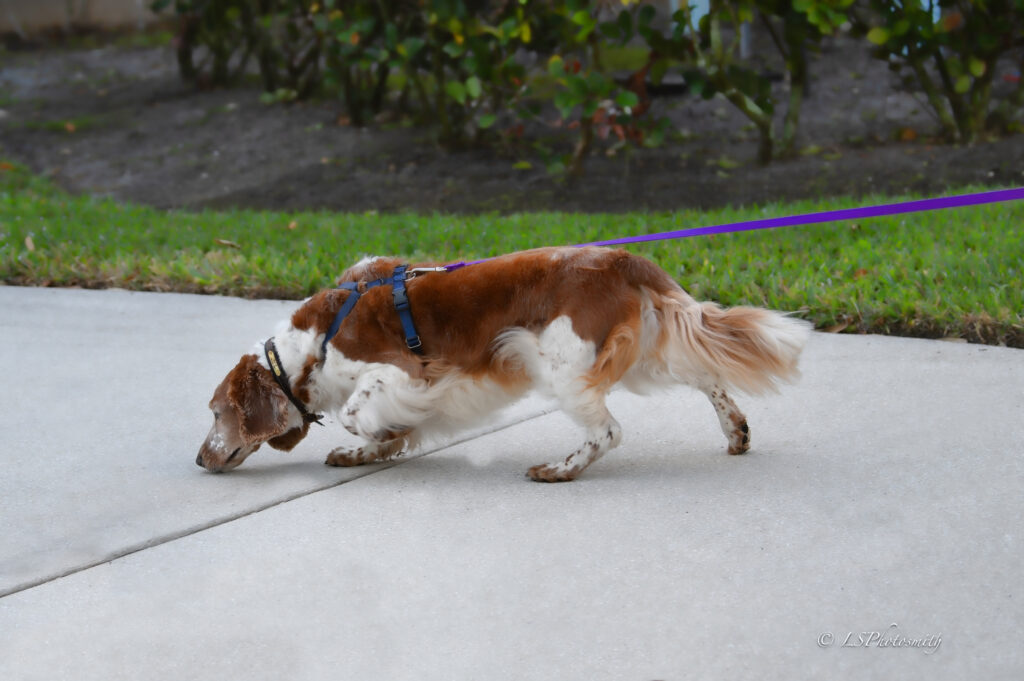 Tracking can be done in many environments…
Tracking Dog (TD) and Tracking Dog Excellent (TDX) in the field
Variable Surface Tracking (VST) mix of field and urban elements
Tracking Dog Urban (TDU) urban environment with some transitions
Cyndi Porter's Champion Tracker Rhett showing that a dog can track with the same intensity in an urban environment that they do in the fields 3/25/2023..
Photo courtesy of Club Member Lindsey Smith.
Dogs of all sizes can enjoy tracking
Angel Andrews' Cairn Terrier CTC ANGEL JOLENE CD RN TDU BCAT SCN SIN RATN CGCA CGCU TKA proving little dogs are capable of tracking. Jolene is the 1st Cairn Terrier to earn a Tracking Dog Urban title.
Photo courtesy of Lindsey Smith.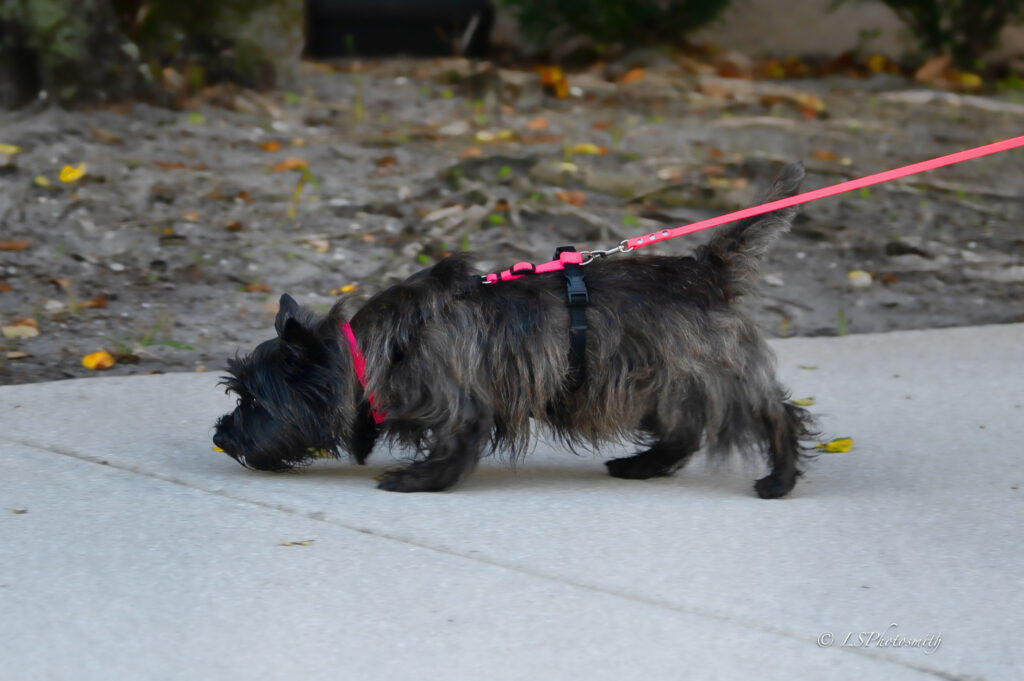 AKC Tracking Tests