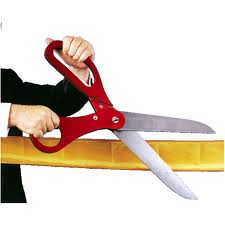 Obedience Training Club of Palm Beach County is hosting a ribbon cutting at 9:00 am on February 25th to celebrate the opening of its new building at 1250 Gateway Road, Lake Park.
One of the oldest dog obedience clubs in Florida, OTCPBC was founded in 1953. A not-for-profit licensed by the American Kennel Club and composed of approximately 100 members, it has trained tens of thousands of area dogs, including dogs at Palm Beach County Animal Care & Control.
This is the first time in the club's history that it has owned a building. The ribbon cutting represents the culmination of a four-year-search to find the right facility.
Former OTCPBC students may remember taking classes at the National Guard Armory Building on Parker Avenue in West Palm Beach (now Armory Arts Building); the present Armory Building on Gun Club Road; and the South Florida Fairgrounds.
Club members Dorothy and Buzz Taylor, one of the first dog trainers in the United States to earn the coveted Obedience Trial Champion (OTCH) award on a Basset Hound, bequeathed the funds to purchase the structure in Lake Park.
In 1953, the club registered a single Companion Dog (CD) title with the American Kennel Club. In 2012, its members earned hundreds of titles in obedience, tracking, and agility. Among their ranks was Mary Jane Kelley, with her Shetland Sheepdog, Harry. Ms. Kelley has been a member for over 50 years.
In 2011, a mixed breed dog named Twister, owned by Pat Mann, Lakeland, FL, made history at OTCPBC by earning High in Trial on his way to becoming the first mixed breed dog in the United States to earn an OTCH.
The ribbon cutting falls just after the club's annual agility trial, in which more than 1300 dogs competed over a two-day period in Davie, FL. The trial was the largest in the club's history.
Monday's ribbon cutting is sponsored by the Northern Palm Beach County Chamber of Commerce.
Obedience Training Club of Palm Beach County continues to offer dog training classes to the general public through otcpbc.org and 561-841-4040.